Our Team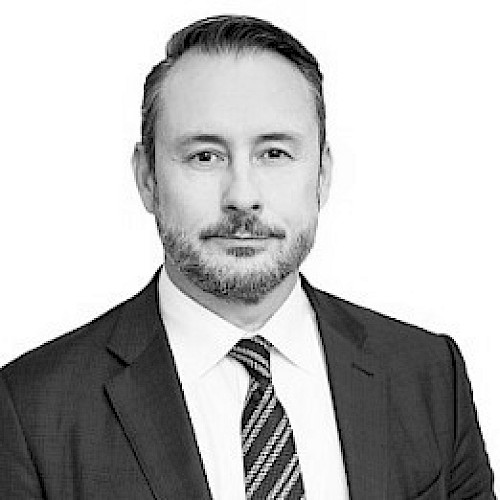 Craig Parry
Co-Founder & Partner
Through the course of his career, Craig has been a founder, director, CEO, senior executive and geologist working across a broad range of commodities with several companies. Craig is a Co-Founder and Partner of Inventa Capital Corp., a venture capital advisory firm dedicated to the acquisition and development of assets in the natural resource sector. He is currently Chairman of Skeena Resources Ltd and has been a Director since Dec. 15, 2016. He is a founder and Chairman of Vizsla Silver Corp. (since December 18, 2018), Vizsla Copper Corp. (since September 1, 2021), Gold Bull Resources (since June 29, 2020) and Outback Goldfields Ltd (since January 2019). He was a founder, CEO and/or director of IsoEnergy Ltd (TSXV:ISO), NexGen Energy Ltd (NYSE:NXE), EMR Capital, Tigers Realm Coal (ASX:TIG), Tigers Realm Minerals, and G-Resources Group. He worked for Rio Tinto from 2000 to 2008.
Craig has led teams and been involved in a number of exceptional discoveries and resource projects including Vizsla's discovery of new veins at its Panuco-Copala silver district, IsoEnergy's Hurricane uranium deposit, NexGen's Arrow uranium deposit and Tigers Realm Coal's Amaam and Amaam North coking coal deposits.
Craig graduated from The University of New South Wales and holds a Bachelor of Science (Applied Geology) with first class Honours and the University Medal. He is a member of the AusIMM.
Michael Konnert
Co-Founder & Managing Partner
Michael is a mining entrepreneur experienced in deal-making, financing, and corporate strategy. He is co-founder and Managing Director of Inventa Capital, a leading natural resource investor and incubator with companies worldwide, focusing on the global shift in energy systems. He is the founder and CEO of Vizsla Silver Corp. (NYSE-A: VZLA) which is developing the newly consolidated Panuco-Copala district, one of Mexico's highest-grade silver and gold districts. Previously, Michael co-founded CobaltOne Energy Corp, a cobalt exploration company he led as CEO and sold to Blackstone Minerals (ASX: BSX) in 2017. Mr. Konnert is a director of Vida Carbon Corp, Vizsla Copper (TSX-V: VCU), and Summa Silver (TSX-V: SSVR).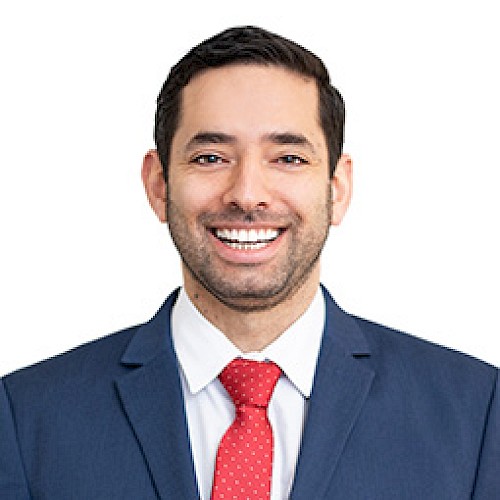 Veljko Brcic
Partner & Head of Corporate Development
In addition to his role as a Partner and Head of Corporate Development for Inventa Capital, Veljko is the CEO and a Director of Vida Carbon, one of the Inventa Capital group of companies. He has over a decade of global experience in origination, negotiation, and structuring of new investment opportunities in mining, energy, and ESG.
Veljko holds an MBA with the highest academic honours from HEC Paris; BCom (Honours) from the University of British Columbia.
He is originally from Peru and is currently based in Vancouver, Canada.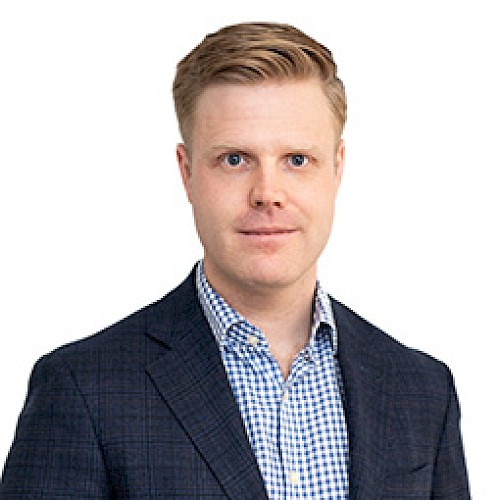 Jamie Keech is a partner at Inventa Capital and is the Executive Chairman and co-founder of Vida Carbon. Mr. Keech has nearly two decades of experience in the natural resource sector and has been involved in founding, incubating and financing numerous companies.   
Jamie is also the founder and CIO of Resource Insider an independent investment research firm providing investors access to exclusive research on opportunities in the natural resource sector.
Jamie holds a Master of Engineering with a focus on sustainable development & carbon capture for the mining industry from Exeter University and a Bachelor's of Science in Mineral Engineering from the University of Toronto.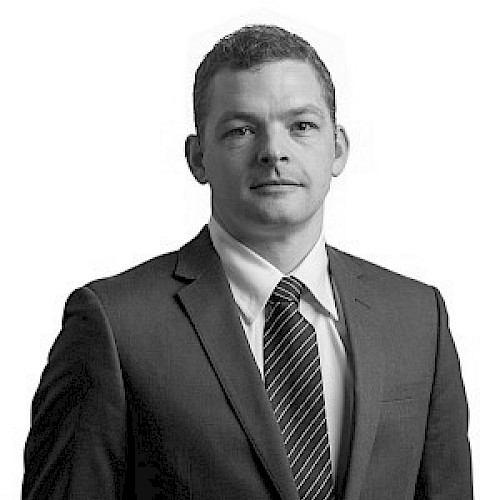 Charles Funk
Partner & Head of Technical
Charles Funk has over 14 years of industry experience for major junior mining and companies including Newcrest Mining and Evrim Resources. Charles is a geologist specializing in business development for gold, silver and copper projects from early stage to production. Charles has led or supported multiple deposit discoveries in Mexico and Australia and contributed to over $60 million dollars in capital raisings.
Mahesh is Inventa Capital's CFO. He's a seasoned, organized, and responsible Chartered Professional Accountant with more than 20 years of experience across diverse industries.
He specializes in Canadian public company reporting and regulatory compliance, business spin-offs/mergers and acquisitions, treasury management, and Canadian and US tax compliance. Mahesh also has many years of experience helping resource companies achieve optimal operations.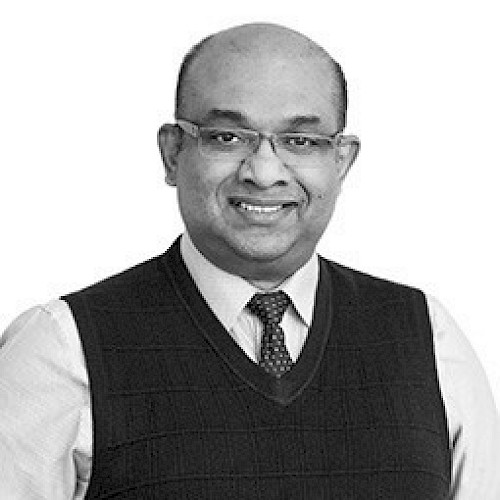 Dilshan Anthony
Corporate Accountant
Mr. Anthony is a thorough, distinguished, and highly organized Chartered Professional Accountant with over 15 years of experience spread throughout various sectors of accounting. He has extensive history with the hotel industry and is currently involved in the mining industry. The cumulation of his past experiences have led him to become accustomed with forensic accounting, bringing forth new technological solutions, engineering efficient accounting procedures, and updating his skillset with modern innovations in the field of accounting. Mr. Anthony received his Chartered Professional Accountant designation from the CGA, BC, in 2014.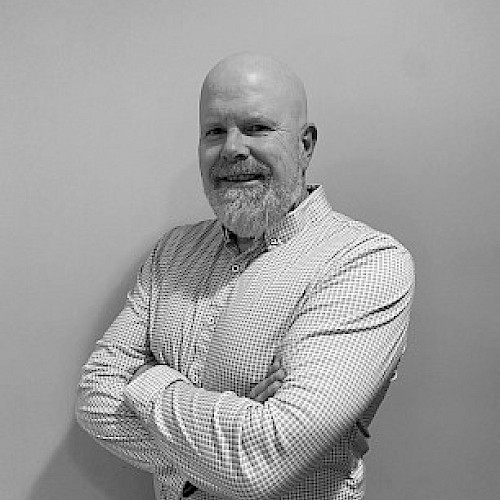 Steve Blower
Head Geologist
Steve is a geologist with over 30 years of experience in the minerals industry. He was the former President and CEO of Pitchstone Exploration Ltd., VP Exploration for Denison Mines Corp., VP Exploration for IsoEnergy Ltd., and is currently a director of 92 Energy and Cosa Resources. Steve was formerly a mine geologist at the Huckleberry and Similco open pit copper mines in British Columbia and holds a BSc in Geological Sciences from the University of British Columbia and an MSc in Geological Sciences from Queen's University.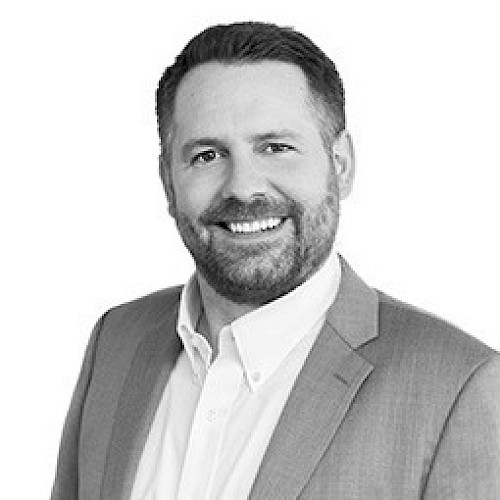 Keith Bodnarchuk
Head of Corporate Development
Keith is a Professional Geologist with a master's degree in Business Administration. With over 15 years of experience in exploration/mining and capital markets, he most recently led strategy and corporate development for IsoEnergy in Vancouver, BC. Prior to this, he served as Project Geologist at Denison Mines, with a focus on North American and African projects.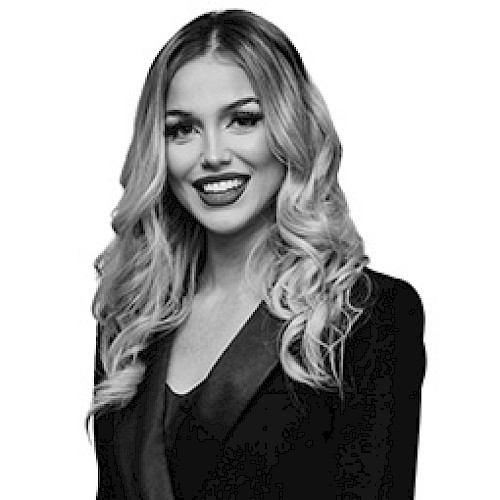 Karlene Collier
VP Operations
Karlene is an accomplished leader with over 15 years of industry experience in capital markets, mergers and acquisitions and publicly listed companies trading on the Toronto Stock Exchange Venture, Canadian Securities Exchange and in the U.S. markets. She is an expert in overseeing business operations located both locally and internationally; leading operations in five different countries. Karlene scaled the first publicly listed cryptocurrency company in Canada with a market capitalization of over $1B and has guided start-up companies from private to publicly listed entities, including leading management through the regulatory landscape and lead financings. Karlene's recent focus has been in the natural resource sector where she has managed and scaled a portfolio of companies in her current role as Vice President of Operations. Karlene is a director of Baltic I Acquisition Corp., TinOne Resources Inc. and Vizsla Copper Corp.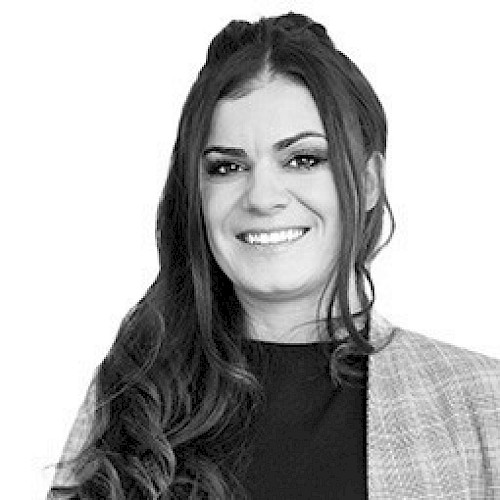 Carolyn Graham
Office Manager
Carolyn is an office management professional who coordinates the daily operations at the Inventa Capital office. With a strong background in client service, Carolyn possesses excellent organizational and communication skills. Experienced in handling a wide range of administrative duties and executive support while aiding with Human Resource and Accounting functions.
Jennifer Hanson
Corporate Secretary
Jennifer is a dedicated and versatile Senior Professional that brings more than 22 years of corporate finance, accounting and regulatory experience in several industries. She has helped with multiple acquisitions and mergers and has helped to list many companies on the various exchanges in Canada and has recently helped Vizsla Silver Corp. achieve a listing on the NYSE. Jennifer is Corporate Secretary for many publicly traded companies as well as some private companies.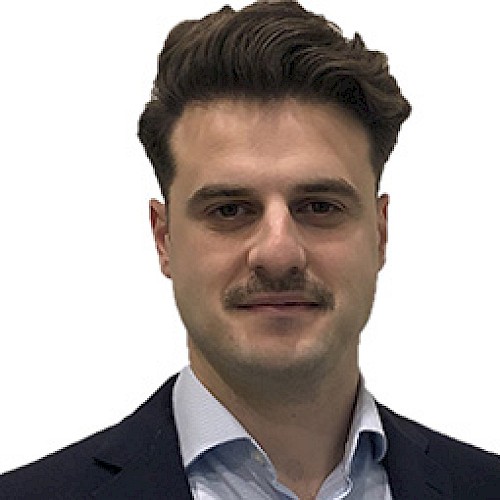 Ben Meka
Corporate Development
Ben is a mechanical engineer with over 8 years of experience working in both pre-producing and operating mines. In addition to his corporate development role at Inventa, he was appointed as Vice President Corporate Development of TinOne Resources in January 2022. Prior to joining Inventa Capital, Ben's focus was on the design and execution of fixed priced projects across North America and Australia. During his latter tenure with Ausenco Engineering he was on secondment to Resource Capital Funds.
Ben has a Bachelor of Mechanical Engineering BE (Hons) from Queensland University of Technology.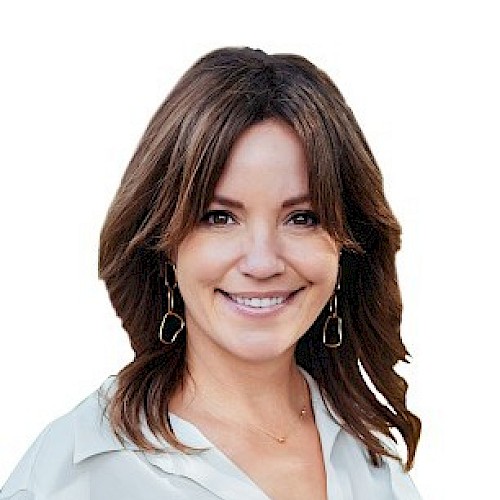 Liz Monger
VP Marketing & Sustainability
Liz has over 25 years of investor relations, communications and compliance experience in the mining space, joining Inventa in January 2022 as Vice President Marketing & Sustainability. Liz has a proven track record of bringing strategic and innovative ideas to the table and building strong relationships within the investment community to strategically position companies with institutional and retail investors, analysts, newsletter writers and stakeholders. Previously, she held the roles of Vice President, Investor Relations for KORE Mining (2021), Investor Relations and Corporate Secretary for Midas Gold (2011-2021), Director of Investor Relations and Corporate Secretary for Rainy River Resources (2005-2011) and Communications and Land Manager for Rubicon Minerals (1997-2005). Liz is a Director of TinOne Resources Inc. (TSX-V: TORC) and is the President and a Director of the Society of Investor Relations Executives in Mining (SIREM).
Liz has a B.A. from the University of British Columbia (Geography) and has completed the Canadian Securities Course.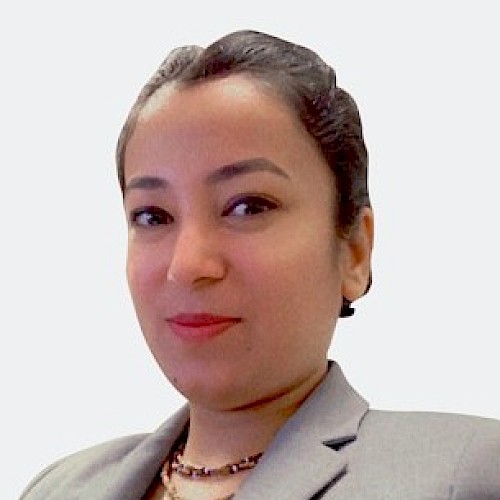 Sanjna holds Master's and Bachelor's degree of Commerce and Post-graduate Business Administration & management Diploma. She is an administrative, accounting and finance professional with over three years of experience from different backgrounds including hospitality, retail and non-profit organizations. Prior to joining Inventa, she was the accounting clerk at Dye & Durham which is the world's most trusted provider of software for legal, and financial professionals. She has taken the challenge to venture into the mining Industry by joining the Inventa Capital group of companies as a bookkeeper.
Thy Truong
Corporate Controller
Thy Truong is Chartered Professional Accountant with more than ten years of experience working in Accounting and Tax for various industries. She recently joined Inventa as a Corporate Controller for various companies. Thy helps the CFO lead and develop a team of professionals in the areas of financial reporting, corporate accounting, and financial systems. She graduated Magna Cum Laude from Fairleigh Dickinson University, Vancouver. When she isn't working, you'll find her reading, going to the gym or a hike or hanging out with her two cats, Momo and Dumpling.
Jon Ward
Investor Relations
Jon is a proactive and resourceful investor relations and capital markets professional responsible for leading investor and marketing initiatives for the Inventa Capital companies. His experience includes the development and communication of corporate strategy to the financial markets, stakeholder relations, project management, capital markets, business development and marketing. Jon has previous experience working in business services for Global accounting firm BDO (Australia) and holds a BBus (Finance and Accounting) with extended majors in Funds Management, Professional Accounting and Banking from Queensland University of Technology.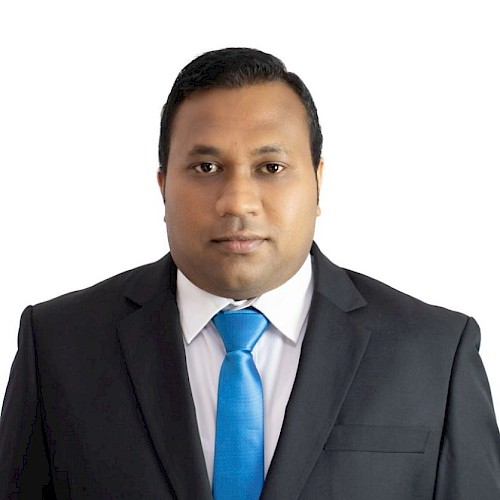 Priyantha Wijayasingha
Accountant
Priyantha is an Accountant at Inventa Capital performing accounting roles for companies under Inventa. He is a Chartered Accountant from Sri Lanka with over ten years of experience across various industries, specializing in Financial Accounting & Reporting. He is also the Accountant at Vida Carbon Corp – a private royalty and streaming investment company focused on sustainable carbon offset projects globally. Previously, Priyantha was the Senior Finance Manager at Maldives Airports Company Ltd, where he gained experience in financial accounting & management. He gained experience in public company reporting, mainly in Sri Lanka and the Maldives. Priyantha holds a Bachelor of Accounting and Finance and an MBA.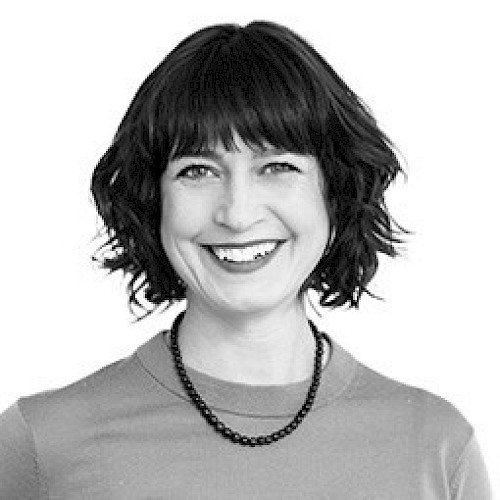 Kate Wood
Executive Assistant
Kate has over 15 years of experience in the capital markets industry, including work with both public companies and brokerage firms.
Prior to her role as Executive Assistant to the Inventa Partners, she managed the Vancouver office of Perpetua Resources Corp., providing critical support to the CEO, accounting team, and investor relations. Prior to Perpetua, Kate worked in the Institutional Trading department of Qtrade Investor.
Kate has completed her Canadian Securities Course (CSC) as well as courses in Mining Exploration and Accounting. She holds Bachelor of Arts degree from the University of Manitoba.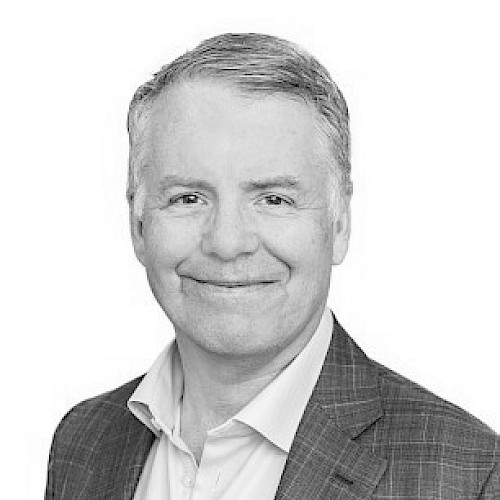 David is a veteran investment banker with 25 years of financial services experience. Currently, he is Vice Chairman of Metals and Mining, Macquarie Group where he is responsible for sourcing and leading merger, acquisition, sale and defence transactions for clients ranging from exploration and development companies to global metals & mining companies. David clients are based in Canada, US, U.K., South Africa and Australia.
In addition, David has extensive experience in global commodity and securities markets. David joined Macquarie in 2011 as a Managing Director, Head of Mining, Macquarie Capital Markets Canada. Prior to joining Macquarie, David worked at CIBC World Markets and CIBC Capital Partners for 13 years in various capacities, including as a Managing Director, Global Mining Investment Banking and Managing Director, Equity Capital Markets.
David holds a Bachelor of Arts in Economics, University of Western Ontario and Masters of Business Administration (MBA), Harvard Business School.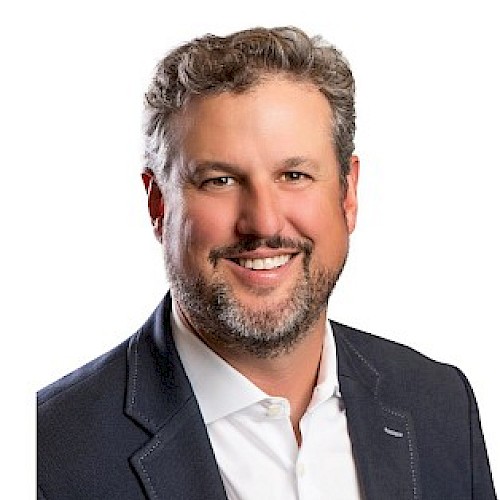 Chris Donaldson
Executive Chairman - TinOne
CEO & Director - Vizsla Copper
CEO & Director - Outback Goldfields

Chris Donaldson is an experienced executive with over 25 years of focus on capital markets, government and community relationships for both public and private companies.  Chris is active with several Inventa Capital backed companies serving as Executive Chairman of TinOne Resources Corp. (TSX.V:TORC), CEO and Director of Outback Goldfields Corp. (TSX.V: OZ), and CEO and Director of Vizsla Copper Corp (TSX.V:VCU).  Chris is also a Director of Lahontan Gold Corp. (TSX.V:LG) and a Director of Hopefield Ventures Ltd. (TSX.V:HPI).  Formerly, Chris held the dual role of Director, Corporate Development with Western Copper and Gold (NYSE.A/TSX : WRN ) as well as Director, Corporate Development and Community with Casino Mining Corporation.  Chris believes in community and has been a prime fundraiser for many causes including the Pacific Salmon Foundation, Make-A-Wish BC and Yukon as well as the Leukemia and Lymphoma Society of Canada.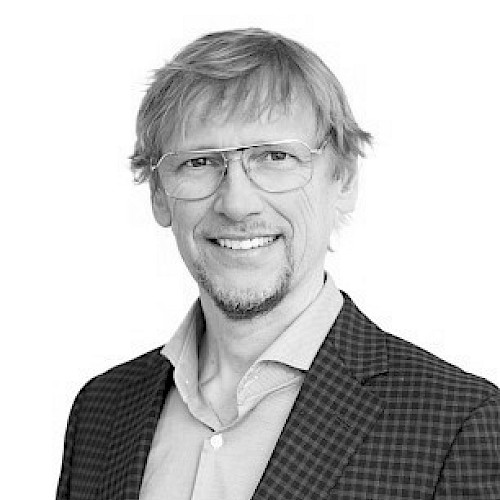 Ota Halley
CFO & Director – Outback Goldfields
Director – TinOne, Vizsla Copper
Chartered Professional Accountant and a Chartered Financial Analyst with broad experience in executive-level financial management positions across multiple industries. Formerly with Yamana Gold, Endeavour Mining and Pan American Silver.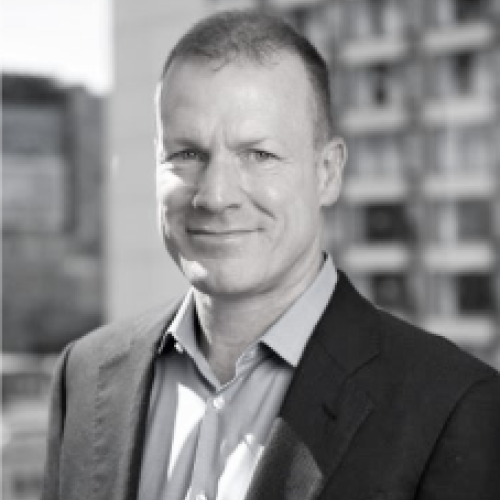 Leo Hathaway
Founder & Executive Chair – Golden Shield Resources
Leo is a geologist and senior executive in the mining and exploration industry with 25 years of experience. He currently serves as Senior VP of Lumina Gold Corp., Senior VP Exploration of Luminex Resources Corp. and VP Exploration for Strategic Resources Corp. and is a Director of Bluestone Resources Inc.
His previous roles include Chief Geological Officer for Lumina Copper Corp., VP Exploration for Northern Peru Copper Corp., Regalito Copper Corp., and Lumina Resources Corp. All of these companies were acquired by large mining companies and were derived from the original Lumina Copper Corp, for which Leo was VP Exploration. Prior to 2004 he worked for Inmet Mining in Europe, Central and South America and also Australia.
Leo holds a B.Sc. (Hons) degree in Applied Geology from the University of Plymouth, a M.Sc. in Mineral Exploration from the University of London, and has a P.Geo designation from the Association of Professional Engineers and Geoscientists of the Province of BC.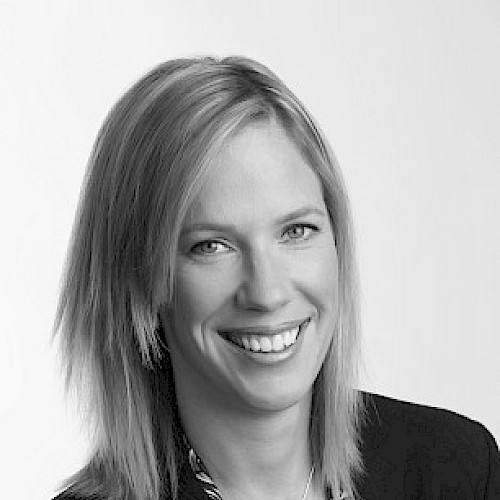 Cherie Leedon
BSc(Hons), MAIG, MAEMA CEO – Gold Bull Resources
A proven CEO, Advisor and Company Founder in the global resources sector. With two decades of experience, including the past ten years at executive listed board level, Cherie has led businesses in senior positions at publicly traded companies as well as developed and built several successful resource focused start-ups.
Cherie has dedicated her career to discovering mineral deposits that translate to a cleaner world. She has built successful companies and teams around many of those projects, adding significant value to stakeholders along the way. Cherie has experience negotiating and executing win-win business transactions with a multitude of companies ranging from start-ups to Fortune 500 companies.
Cherie is proud to be part of the global mining industry and has a passion for adding value via exploration, in particularly of battery metals. She promotes the industry and its vital role in our society at every chance she gets.
Current Executive Positions: Cherie is CEO of Gold Bull Resources (TSX.V:GBRC) and Director of Hog Ranch Minerals (ASX:RXM).
Cherie holds a BSc (Hons) in Applied Geology from the Western Australian School of Mines is a member of Australian Institute of Geoscientists & American Exploration & Mining Association.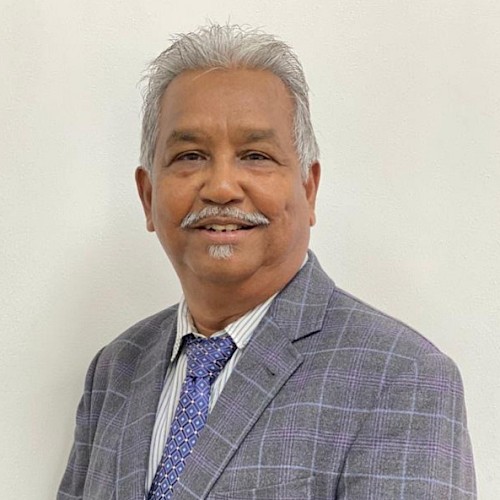 Hilbert Shields
CEO, Director & Co-Founder – Golden Shield Resources
Hilbert is a geologist and entrepreneur who has over 35 years' experience in the mineral exploration and mining industry. He was the co- founder of and served as, Chief Executive Officer of First Bauxite Corporation and was VP Exploration of Golden Star Resources where he managed the exploration of the Omai gold deposit in Guyana, from acquisition through to the completion of the feasibility study.
Hilbert has been a Director of the Guyana Geology & Mines Commission and the Guyana Gold Board and is a currently the Vice-President of the Guyana Gold & Diamond Miners Association, sits on the Council of the Private Sector Commission of Guyana and is a Co-Chair of the Guyana Extractive industries Transparency Initiative.
He holds a bachelor's degree in Geology & Environment from Oxford Brooks University UK and a Master's degree in Geology from Mackay School of Mines University of Nevada. Hilbert is a dual Canadian and Guyanese citizen.
Cameron Tymstra
CEO – Tarachi Gold
Cameron Tymstra is a mining industry professional with experience managing projects in Canada, the U.S. and Latin America. He previously held the role of Chief Operations Officer at Latin American Minerals, overseeing gold exploration and development projects in Paraguay. His experiences further include gold and iron ore exploration in Colombia and Canada, as well as large-scale tailings mining operations in the United States. Cameron graduated from the University of Toronto with a degree in Mining Engineering and holds a Master's in Mining Management from the South Dakota School of Mines.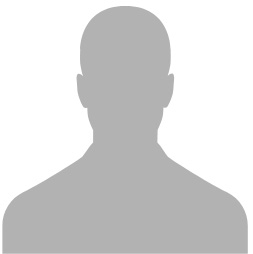 Grant Tanaka
CFO – TinOne, Vizsla Copper, Golden Shield Resources
Grant brings over 15 years of financial leadership experience in the mining industry.  Before joining TineOne, he was the Director, Finance Operations with Ma'aden Gold & Base Metals.  Prior to this Grant held senior financial positions at Teck Resources Limited, New Gold, Copper Mountain Mining Corporation, and Bisha Mining Share Company an operating subsidiary of Nevsun Resources.  He has experience at both the corporate and operational levels having worked throughout North America, Mexico, Africa and the Middle East in gold, base metals and coal operations.  
Grant has a Bachelor's of Business Administration, specializing in Entrepreneurial Leadership and is a Canadian Chartered Professional Accountant (CPA).